»
»

Cult of the Lamb: Deluxe Edition
Cult of the Lamb: Deluxe Edition
Physical Deluxe Edition of Cult of the Lamb is available to preorder for PlayStation 4 and Nintendo Switch.
Cult of the Lamb casts players in the role of a possessed lamb saved from annihilation by an ominous stranger and must repay their debt by building a loyal following in his name.
Start your own cult in a land of false prophets, venturing out into diverse and mysterious regions to build a loyal community of woodland worshippers and spread your Word to become the one true cult.
Cult of the Lamb: Deluxe Edition includes:
Nintendo Switch game cartridge or PlayStation 5 game disc.
An exclusive 104-page artbook in landscape format.
The game´s Official Soundtrack CD in a carton sleeve.
A Collectible tuck-in box housing all the contents.
Release Date: April 14, 2023
Order Now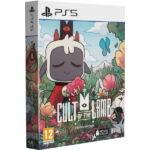 ps5
Cult of the Lamb: Deluxe Edition
£49.99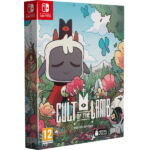 Switch
Cult of the Lamb: Deluxe Edition
£49.99
You might be interested in