Sonic Origins Plus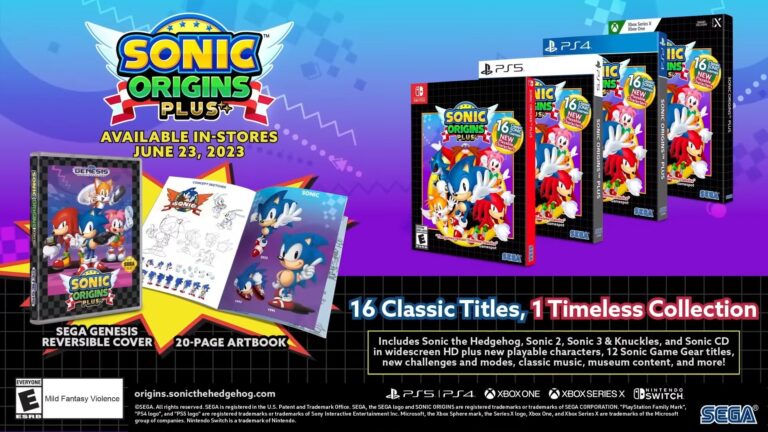 Experience the collected adventures of Sonic the Hedgehog in the newly remastered Sonic Origins Plus.
With 16 legendary Sonic titles including 12 Game Gear games, new playable characters, modes, challenges, behind the scenes content, and more, this is the definitive way to play these classic games!
Play as Sonic, Tails, or Knuckles in Sonic the Hedgehog, Sonic the Hedgehog 2, Sonic 3 & Knuckles, and Sonic CD! AND for the first time ever, play as Amy Rose in these legendary classic titles!
Premium physical edition
Those who purchase the Physical Edition will also receive a retro-inspired reversible coversheet, and a 20-page artbook.
Release Date: June 26, 2023
Order Now
You might be interested in