»
»

Xbox Controller – Starfield Limited Edition
Xbox Controller – Starfield Limited Edition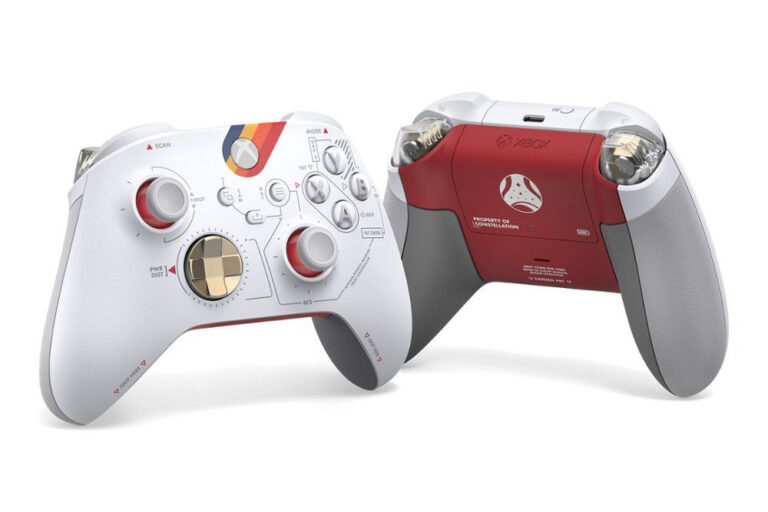 Fly to the stars with the Xbox Wireless Controller – Starfield Limited Edition, the essential navigation piece of every explorer's collection. Play on console and PC.
Peer inside the transparent triggers to see bronze rumble motors working to propel you on an epic adventure. Hold onto full side and back two-tone grips designed to resemble spaceship panels.
Examine how the bronze, metallic hybrid D-pad complements the clean, technical design of the white top case.
Remember your status as an intrepid voyager via the Constellation inspired colour mark around the Xbox button – a visual reminder to explore 'For all, into the Starfield'.
You might be interested in