»
»

Shrek 2 4K UHD Steelbook
Shrek 2 4K UHD Steelbook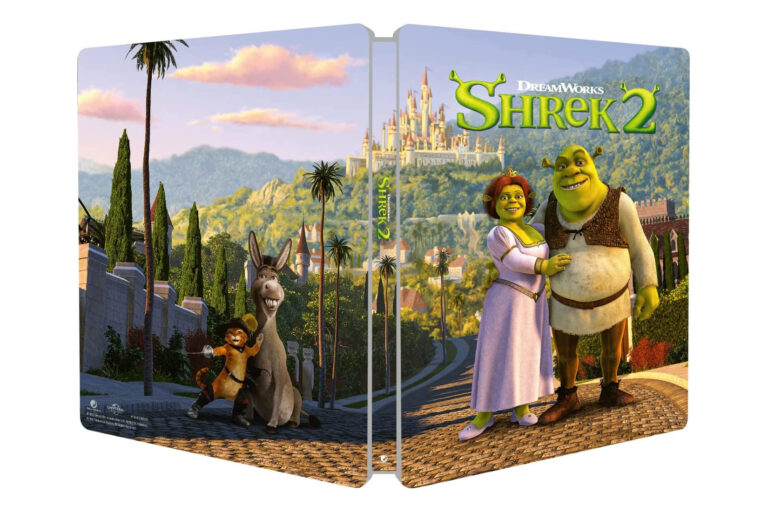 Shrek 2 is getting a new 4K UHD Steelbook release in December.
Everyone's favourite larger-than-life hero returns in the Oscar-nominated Shrek 2, which has been hailed by critics and audiences alike as even better than its Oscar-winning predecessor! "There are so many jokes and jests, not even a jelly bellied ogre could consume them all in one sitting," proclaims USA Today.
Happily ever after never seemed o far far away when a trip to meet the in-laws turns into another hilariously twisted adventure for Shrek and  Fiona. With the help of his faithful steed Donkey, Shrek takes on a potion-brewing Fairy Godmother, the pompous Prince Charming, and the famed ogre-killer, Puss In Boots, a ferocious feline foe who's really just a pussycat at heart!
Special Features
Secrets Of Shrek 2
Spotlight On Puss In Boots
Filmmakers' Commentaries
Far Far Away Idol
Music Videos
Blu-ray Exclusives: The Animators' Corner
Shrek's Interactive Journey II
Studio: Universal
Run Time: 92 mins approx
Number of Discs: 2 (4K UHD + Blu-ray)
Release Date: December 26, 2022
You might be interested in